Wedding favors are like souvenirs from your travels, it's a symbol of love and therefore a reflection of you as a host!
Bells and Bows has carefully crafted a list of trendy yet functional wedding favors, tried and tested by our couples that are bound to leave a long-lasting impression on your guests.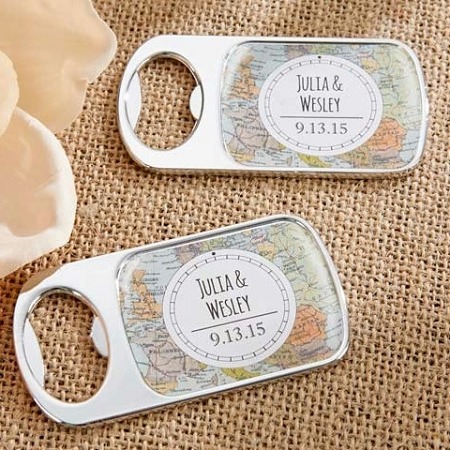 Bottle- Openers: Well, who doesn't need an opener? You can add a layer of customization with the couple's initials or wedding date to adapt it to the occasion. Bottle- openers will never be a waste for any guest and is bound to remind them of you – every time they pop-open a bottle to celebrate ;).
Photo Frames: Photo frames will never be passé because they are a reminder of a memory etched in your brain. The frame will be personalized to capture the pictures featuring that particular guest with the bride/groom/couple. These captivating moments will act as a reminder of your special day for each guest to remember by.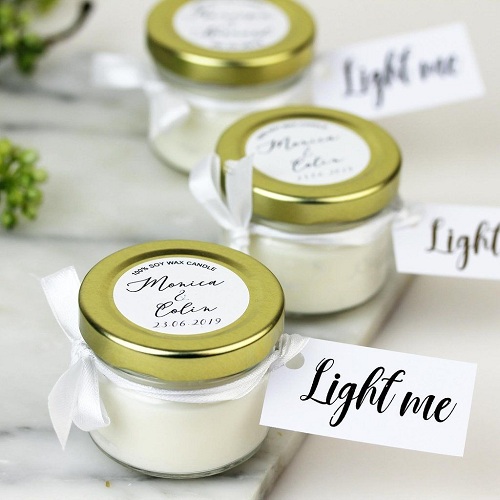 Scented Candles: Scented candles are treasured by guests, long after the wedding. Personalized scented candles as wedding favors will not find its way to the dustbin and definitely has no scope of being expired. These can be customized in size, fragrance, color and can be branded with 'best wishes' quotes from the couple.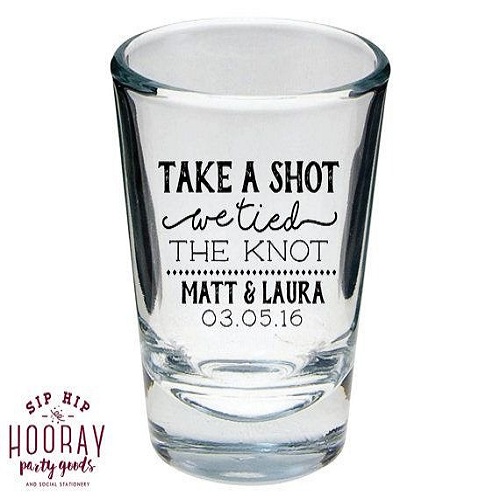 Shot Glasses/Mugs: While functionally both shot glasses and mugs serve different purposes, you know your guest best. Personalized shot glasses will be a hit amongst the young, alcohol-consuming attendees, whereas customized mugs will be a hit among the comparatively older, tea-drinking guests. So take your pick, only you know what your guests would prefer!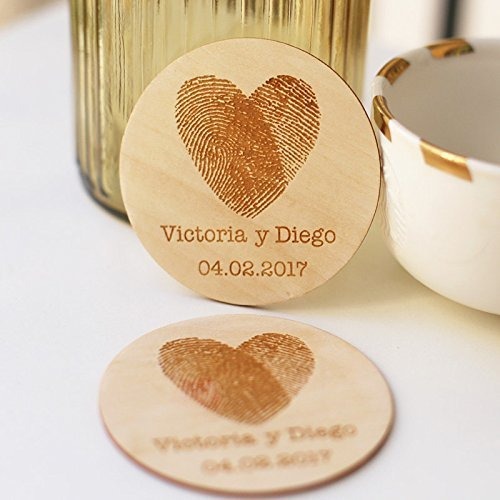 Printed Coasters: Photo coasters or personalized coasters with couple's initials or wedding date would find its way into the guest's bar-cabinet, leaving a long-lasting impression, much after the wedding. Coasters are a practical and affordable way to thank your guests for being an important part of your wedding.
These functional wedding favors are not just fancy to look at – they are practical yet unique. They will not end up in your guest's trash box, and will be used long after your wedding – as silent reminders of your special day!